About D302

Schools

Parents

Students

Staff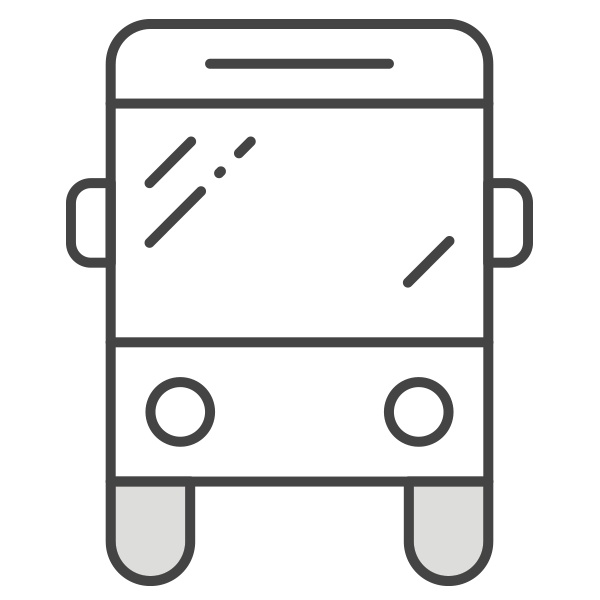 Our goal is to provide safe, efficient and appropriate transportation services for all eligible students. We currently operate a fleet of 55 buses that are maintained by two mechanics.
Frequently Asked Questions
How early should my child be at the bus stop? Students should always be on time at their assigned bus stop, but they should arrive no earlier than 10 minutes before the bus is due. In order to maintain a dependable time schedule, bus drivers have been directed not to wait for tardy students.

Does my child need to carry a bus pass? For High School and Middle School students, the student's identification card (Student ID) serves as a bus pass and must be presented to the bus driver upon request.

Can my child get on at a different bus stop or go home on a different bus?Students are required to board and get off busses at their assigned bus stop. For the safety of all of our students, students may NOT get off the bus at a different stop or ride a bus other than the one assigned.

If the weather is bad, how do I know the busses are running?If weather conditions or other emergency situations make it necessary to close school, the district will use the mass notification system to call, send an email, and a text message to parents by 5:30 a.m. Also, the school closing will be posted on the Kaneland website at www.kaneland.org and also posted on the Emergency Closing Center website.

While there is no specific temperature which automatically triggers a decision to close school, forecast temperatures (including wind chill) between -20 and -30 degrees create an increased risk of hypothermia, frostbite, and asthmatic complications. School closure may be considered for large snow accumulations, potentially dangerous wind chill warnings, or both.


What do I do if the bus does not come? We work very hard to have all busses running on schedule each day. However some circumstances such as weather, traffic and other unforeseen incidents may cause delays in the arrival of school busses. In the event your bus does not arrive as scheduled, contact the Transportation Department at 365-5111 (ext. 71148) or, if unavailable, call the Director of Transportation at 365-5111 (ext. 71145). Please allow at least ten minutes beyond the normal pick up time before assuming the bus will not be coming.

Is there a late bus for students who stay after school to participate in extra-curricular activities?The District only provides bus service during the normally scheduled school day. There are no bus routes for extra-curricular activities.

Can my child be picked up or dropped off at a daycare provider? The Transportation Department needs a completed Alternate Transportation form on file in order to provide transportation for your child to an address other than your home address. The completed Alternate Transportation form must be sent to the school your child attends as they must have this information. The school will forward your information to the Transportation Department.

Your daycare provider must be within the same school boundaries that your child/children normally attend. We must have the exact address or fire number in order to assign your student to a bus route. If your child's daycare provider is going to be the point of contact for bus delays due to weather or other emergencies, then you must provide the daycare providers name and phone number. You must complete a new form for each school year as your prior year information is deleted from the system as we prepare for the new school year. If you do not use a daycare provider then you do not have to complete a Alternate Transportation form.


Transportation Staff
Karen Smith
Transportation Director
Davis Espe
Transportation Assistant